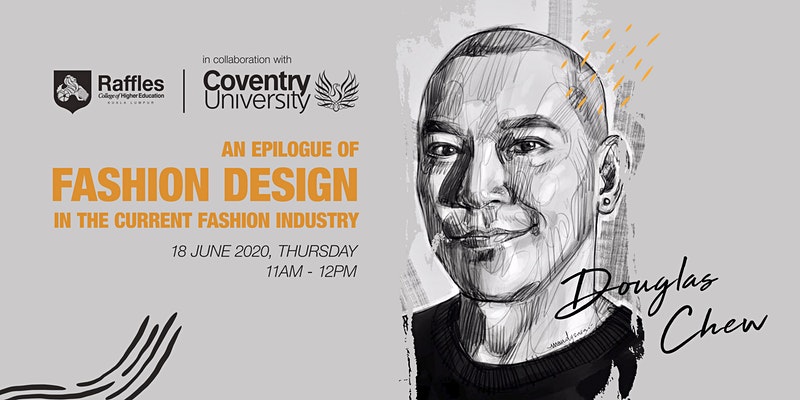 Webinar: An Epilogue of Fashion Design in the Current Fashion Industry by Douglas Chew – 18 JUNE 2020
Fashion is more than a sum of clothing and textiles. It offers insights into society, culture, and the current socioecology. Fashion is also defined by the requirement of social validity, it provides diversity and potentially constructs opposing the so-called mainstream. In other words, fashion is the conglomerate of the current socio-dynamics and the new normal.
A talk from a renowned fashion designer Douglas Chew; who has worked from Azzaro to Vera Wang, we proudly introduce as one of our fashion design faculty's Programme Director, who shares some insights to the young, future designers based in Malaysia.
With him, you stand the chance of getting to know the entire encyclopedia and context of
1. Opportunities in Fashion Design
2. The New Market for Current Day Fashion
3. Fashion Sustainability
4. Growing of Homegrown Fashion Industry E.g. Batik, Songket & Modest Fashion.
Check out the details of the webinar below:
Date: 18th June 2020
Time: 11:00 AM – 12:00 PM
Virtual Location: Zoom
Below is the link of the Fashion Webinar on Eventbrite for you to sign up
https://www.eventbrite.sg/e/an-epilogue-of-fashion-design-i…